| | |
| --- | --- |
| Black Rhino driver Bryan Osborn gets his first pro podium in #54 superlite | |
UTV Short Track Racing
Anything UTV Short Track Racing related! www.summersbrothersracing.com
| | |
| --- | --- |
| | |
08-30-2012, 09:59 AM
Official UTVUnderground Sponsor

Join Date: Feb 2012

Location: So Cal

Name: Steven

Posts: 630

Rep Power:

5
Black Rhino driver Bryan Osborn gets his first pro podium in #54 superlite
---
FOR IMMEDIATE RELEASE
Contact: Papaian EnterprisesMarketing For
Black Rhino/Paramount Motorsports
Tel.: 951-805-1017
Email:
shirl@papaian.com
www.blackrhinoperformance.com
www.ParamountMotorsports.com
"Black Rhino driver Bryan Osborn gets his first pro podium driving the BlackRhino/rigid industries/kal-gard #54 superlite at wild west motorsports park inthe lucas oil off road racing series"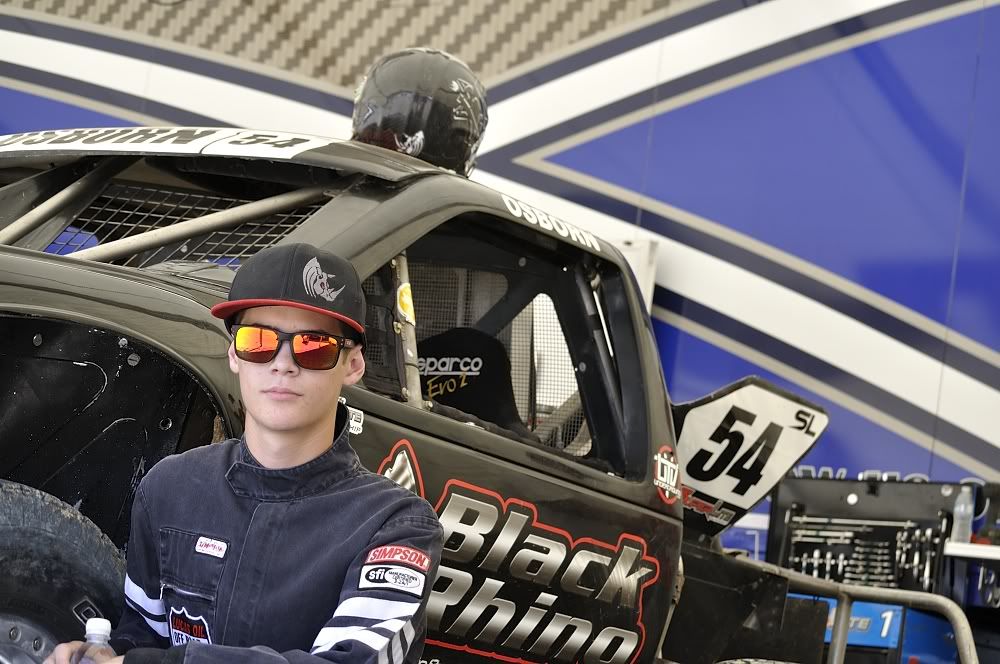 08/29/12 El Cajon, CA –
BryanOsborn headed to Sparks, Nevada on Wednesday in anticipation ofthe first race at the new LOORRS venue at the Wild West Motorsports Park forRounds 11 & 12. The new track with "high speeds and large amounts ofelevation change" would demand nothing but the best from Osborn.
This wasn't the first timeOsborn had been in Sparks driving a SuperLite. Back in May, Osborn attended the SuperLite Championship Racing School.It was an exciting opportunity for Osborn to learn from the best. Osborn has been working hard on his skillsand improving at each turn.
1:02.468. Osborn said, "The #54 felt great, the newtrack is so sick".
Saturday's schedule includedqualifying for Sunday's race before the main events got started. Osbornqualified 4
th
with a time of 1:02.959 that morning. Openingceremonies began at 3:00 PM and the stands were full of spectators, some of whowere watching the Lucas Oil Off Road Racing for the very first time in northernNevada. The SuperLites were 4
th
on the schedule to race.
The #54 of Osborn was supposed to start outsidefront row Saturday with the inversion, but due to a technicality the #54 wassent to the back of the field for the start of the race. Osborn slowly andmethodically worked his way up through the pack; 9th at the end oflap 1, 8th by lap 3, 7th by lap 8, 4th by lap10, 3rd by lap 11. At onepoint as he came off the ski jump, landing on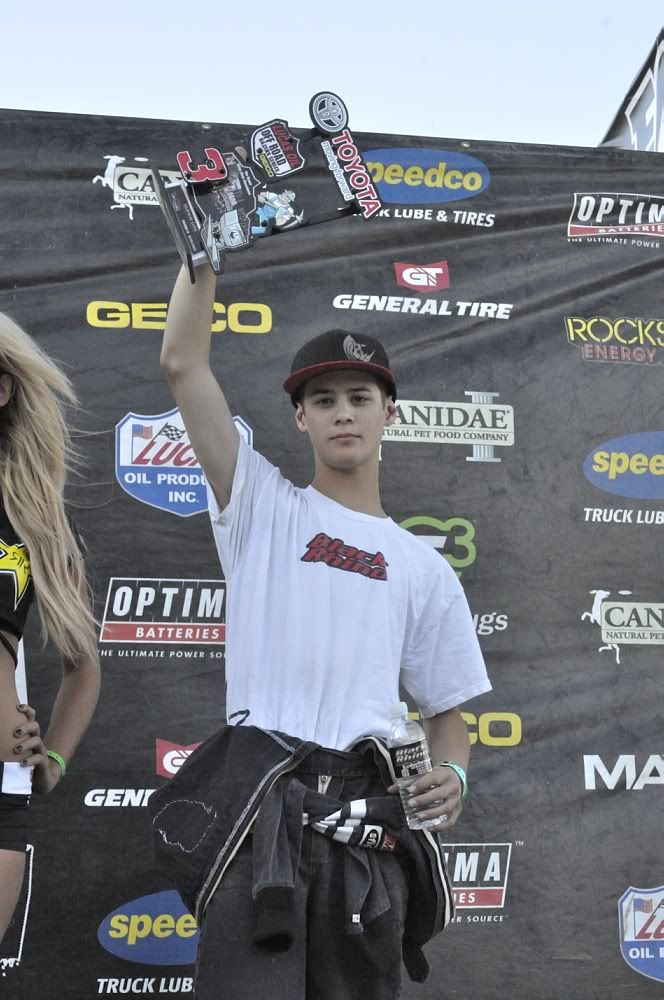 his rear bumper hurting hisback. Osborn was able to shake it off holding on to 3
rd
positionuntil he crossed the checkered flag putting him, the #54, Black Rhino and hissponsors on the podium for Round 11.Osborn was ready for another podium finish in Round 12of the LOORRS Sunday. The Black Rhino #54 started on the pole with theinversion. Osborn hung out in the 3
rd
and 4
th
positionsfor most of the first half of the race until the #54 suffered a flat tire onlap 7. Osborn isn't saying much else only to say that his day was over on lap 8and no explanation for his "bloody nose". "I don't really want to talk about Sunday because I got aflat then a bloody nose. Just crap luck. I was super happy to get my first podium;Sparks was a super cool track with the elevation changes. I hope we can go tothat track more often" said Osborn. "Thank you again to SuperLite, mysponsors and my parents for this opportunity"
BRYAN OSBORN
Osborn started racing back in2008 at the age of 12 in a Jr 1 Trophy Kart. He quickly moved up in class to a Jr 2 Trophy Kart followed by a 250Modified Kart where he placed 2
nd
in the World CupChampionship. From there he moved on tothe 450 Modified class. In 2010 Osborn stepped it up again, moving to the UTVclass. In 2011 Osborn won the UTV Championship and placed 3
rd
in the450 Modified Kart in the Lucas Oil Regional Off Road Series. He went on to winthe 2011 UTV Rookie of the Year in the Lucas Oil Off Road Racing Series. Osborn has a full schedule thisyear racing in HDRA, Lucas Oil Regional Off Road Series, WORCS and now theLucas Oil Off Road Racing Series.Bryan Osborn thanks all of hissponsors for the #54 Superlite;
BlackRhino, Rigid Industries, Kal-Gard, Papaian Enterprises, Doetsch Tech , SFIDesigns , UTV Underground, Racer X, K & N Performance Filters and Cryo HeatMetal Treatment.
BLACK RHINO
At Black Rhino Inc. we have apassion for Side X Sides that is unmatched by anyone in our industry. We offertons of products for ALL Side X Sides and a full showroom and website for yourshopping convenience. We have a full service and installation center, anon-site fabricator, and a sales staff that is ready to help make yourdream Side X Side a reality. Visit us today at 9303 Bond Ave.El Cajon, Ca. 92021 or log onto our website at
www.blackrhinoperformance.com
.You can also visit them on Facebook at
www.facebook.com/BlackRhinoFanPage
.
Black Rhino: Setting the trend for today's EXTREME Side X Sides.
RIGID INDUSTRIES
4641 E Ivy St.
Mesa, AZ. 85205
Phone: 480.655.0100
Your Source for Side by Side Solutions."Home of the Brightest, Most Efficient LED Light. Period."
Rigid Industries, located in Mesa Arizona, is theindustry leader and originator of the most efficient LED
lighting solutions. Our patented Hybrid and Spector Optics systems and state ofthe art electronics
technology makes our LED products second to none. While providing the bestproduct on the market,
we still maintain class leading affordability with a US made product. RigidIndustries is the pioneer of the
forward projecting high intensity LED light bars. Our patented technologyallows our lights to project up to
40% more Lux while drawing up to 50% less power than any competitor.
Unmatched customer service along with developing one of a kind lightingproducts is a staple of what
Rigid Industries is about. Whether it be designing custom lights or offeringsolutions to new projects. Rigid
Industries is able to meet your needs in our 15,000 square foot location. Ourflagship LED light bars are
made in the U.S.A. where we are able to remain hands on, expand, design andadapt to current and future
needs of clients.
KAL-GARD
Kal-Gard Lubricants
Div. of Incotec Corp.
1347 Poole Street Bldg. 106
Mojave, CA 93501
Phone: (888) 858-4273
Fax: (661) 824-1558
PAPAIAN ENTERPRISES
Family owned and operated for personal one on one service. PapaianEnterprises has 36 years customer service and 19 years information technologyexperience. Papaian Enterprises builds websites and social media includingsearch engine optimization; provides marketing solutions including customforms, sponsor proposals, press releases and hero cards; offers securitysolutions in the ever changing world wide web; builds custom small business andhome computers; installs computer upgrades, performs tune ups and does repairs;does photo shoots. Call 951.805.5740 or email
Buddy@Papaian.com
for a free consultationfor small business or personal technology needs! You can also visit theirwebsite at
www.papaian.com
or on Facebook.
DOETSCH TECH
FEEL THE DIFFERENCE!
For over 25 years, Doetsch has been building Performance ShockAbsorbers for the automotive and off-road truck racing industry. Our team oftechnicians have gained knowledge and experience through shock dyno developmentand track and race testing, bringing you performance and handing on and off theroad!
We have personally raced and developed each shock system we sell.
Doetsch Enterprises now covers an even wider range of shockstyles and performance systems for 2 and 4 wheel drive trucks to lift or lowerthem.
We also offer car performance packages as well as oval trackracing shocks in rebuildable and coil-over.
Each shock line is developed and created for its intended useonly. Each line has unique function and features not found in ordinary shocks.All Doetsch Enterprises shock absorbers are made to exceed industry standards.
515 R

SFI DESIGNS
Welcome to SFI Designs, one of the fastest growing metal fabricationcompanies in San Diego County. The SFI Designs team is committed to reasonableprices, excellent customer care, and high quality products.
SFI Designs has a broad spectrum of experience in designing, developing, andwelding, with the ability to create products or customize items to fit theconsumer's needs. SFI also has its own line of products geared towards RVowners and off-road enthusiasts.
ContactSFI Designs
877-734-3374 or619-669-6800
UTV UNDERGROUND
Joseph "Joey D" DiGiovanni
Owner/Founder
email
714-617-8695 Office
760-802-3737 Cell
Joey D FacebookPage
UTVUnderground Facebook Fan Page
Twitter
Youtube
RACER X
Professional RaceProducts
Do you haveall the latest safety gear? Check out our full line of safety equipment. Younever know when you'll need it!!
Address:
10815 Wheatlands Avenue, Suite K
Santee, CA 92071
PHONE:
619-258-RACE(7223)
FAX:
619-258-0883
Email:
Info@RacerXms.com
Store Hours:
Monday thru Thursday: 9am to 5pm
Friday: 9am to 1pm
*Closed daily from Noon to 1pm for Lunch*
K & N PERFORMANCE FILTERS
North America - South America - Asia - Australia/Oceania
Sendall product related inquiries to: tech@knfilters.com If yourquestion is vehicle specific, please provide the vehicle's
year, make,model, and engine size
in your email.
Phone: (800) 858-3333 or (951)826-4000
Mailing Address:
K&N Engineering, Inc.
PO Box 1329
Riverside, California 92502
Physical Address:
K&N Engineering, Inc.
1455 Citrus St.
Riverside, California 92507
K&Nis located off the 215 freeway between the Columbia Ave. and Center St. exits,1 block west of Iowa
CRYOHEAT METAL TREATMENT
CryoHeat Metal TreatmentSan Diego Ca.619-940-4227pickup & deliveriesCryo Heat Metal TreatmentManchester NH.603-552-7103
For moreinformation, please contact
Papaian Enterprises
, Marketing for Black Rhino at 951-805-1017or email
shirl@papaian.com
.
# # #
__________________
Setting the trend for today's EXTREME SideX Sides"
Shop online and like us on
facebook
Steven Bell
(619) 561-5000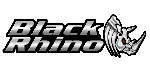 Web
http://www.blackrhinoperformance.com/
Tags
#54, black, black rhino, bryan, bryan oscorn, driver, osborn, podium, pro, rhino, superlite, utv accessories
Posting Rules

You may not post new threads

You may not post replies

You may not post attachments

You may not edit your posts

---

HTML code is On

---
All times are GMT -7. The time now is
02:47 PM
.
Powered by vBulletin® Version 3.8.4
Copyright ©2000 - 2013, Jelsoft Enterprises Ltd.
vB.Sponsors
Copyright UTVUnderground.Com...You steal, You Die!
vBulletin Skin
By:
ForumThemes.com