| | |
| --- | --- |
| All UTV's my redline revolt | |
UTVUnderground Builds - Show and Tell
Member Build Threads. Post your builds and their progress. www.WalkerEvansRacing.com
| | |
| --- | --- |
| | |
06-10-2009, 09:56 PM
Dysfunctional Racing - UTVUnderground Team Driver

Join Date: May 2009

Name: jerry byerman

Posts: 136

Rep Power:

8
my redline revolt
---
first off huge thanks to damon flippo, and steve and joyce campbell from
REDLINE
for my revolt. i got my revolt on nov. 1st 2008.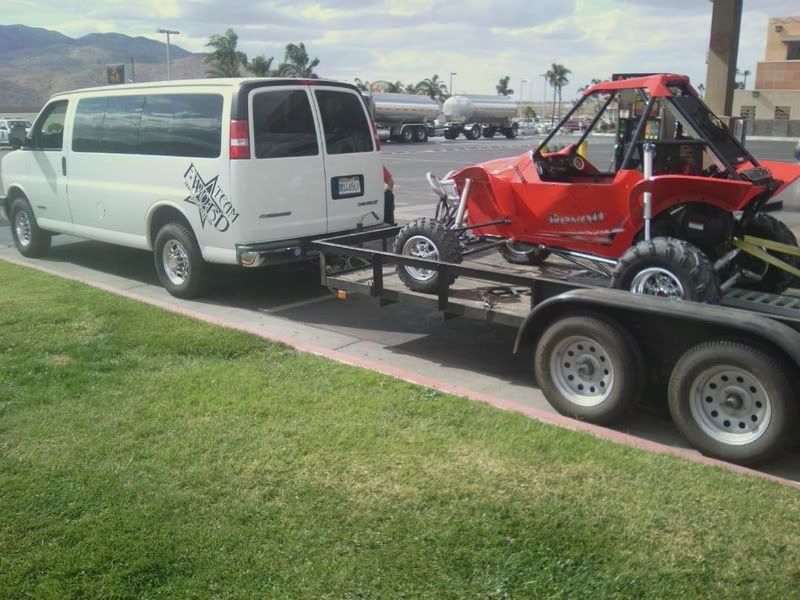 when i picked it up i had 3 1/2 weeks to get hand controls, as well as a new fuel tank made for it so i could drive it before my trip to glamis. i wasted the first week letting everyone i know drive it. then i meet bruce from
SB FABWORKS
, he told me he could do it in about a week. so i said lets do it, i brought them my buggy on nov. 11th and i picked it up around the 21st. here's a pic of my throttle/brake lever,
the way it works is i pull back for throttle, and push for brakes. since i don't have use of my fingers i use the tri-pin in the pic and put the two pins around my wrist and the single one wrap my fingers around it. then on the steering wheel i have another tri-pin. here is a pic of the fuel tank i needed made,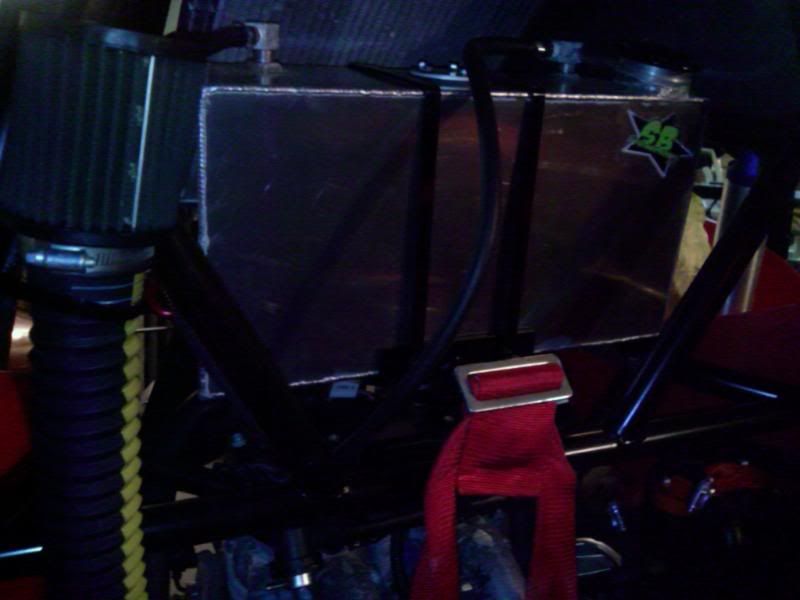 the stock one sits between your legs and i couldn't get in with it there. heres a pic of the stock tank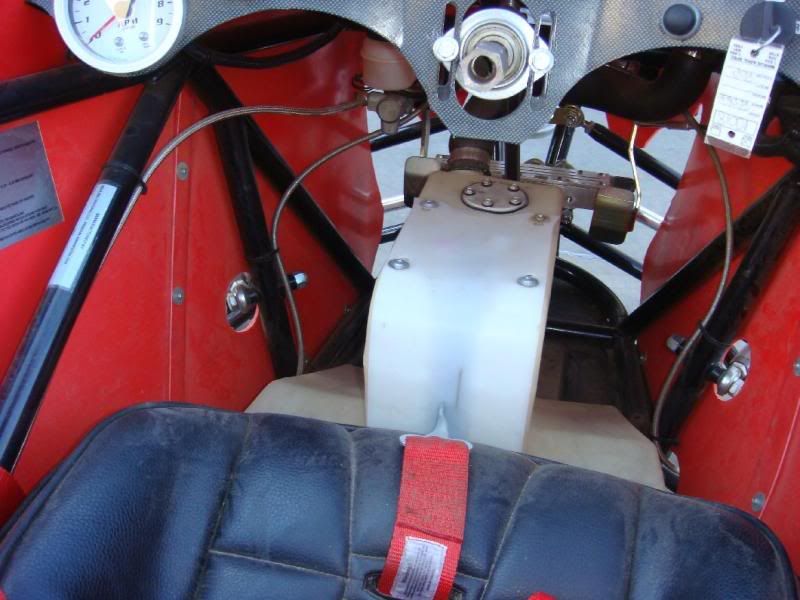 a few other mods i have done to it are add the electra-steer, i cut a door in the side so it is easier to get in, and change tires and wheels. heres a link to all the mods i've done to it
REVOLT MODS
i'll get more pics next week
__________________
http://www.dysfunctionalracing.com
Thanks to everyone that helps me out
PSYCHOTIC RACING/ DILLINGHAM CONSTRUCTION
,
RUGGED RADIO'S
,
DJ SAFETY
,
MTA WEST
,
F WORD INDUSTRIES
06-10-2009, 11:46 PM
If the Trailer is a Rockin, Roam somewhere else - UTVUnderground Approves

Join Date: Jan 2009

Location: Yuma

Name: SAY WHAT?

Posts: 55

Rep Power:

5
Re: my redline revolt
---
Sweet ride... Nice to see your still getting out there and ripping it up!!
__________________
07 660 with a couple of mods.
06-11-2009, 08:49 AM
| | | | |
| --- | --- | --- | --- |
| | UTVUnderground Is Full Of WIN! | | |
Re: my redline revolt
---
Very sick!!!!!! Keep the pics coming!
Posting Rules

You may not post new threads

You may not post replies

You may not post attachments

You may not edit your posts

---

HTML code is On

---
All times are GMT -7. The time now is
01:49 PM
.
Powered by vBulletin® Version 3.8.4
Copyright ©2000 - 2013, Jelsoft Enterprises Ltd.
vB.Sponsors
Copyright UTVUnderground.Com...You steal, You Die!
vBulletin Skin
By:
ForumThemes.com