Pretty In Pink #1931 Teryx - UTVUnderground Approv
Congrats to the 1931 Custom Creations Teryx (Race Report)
5th Annual Powderpuff Race for the Cure

​


October 9, 2010 - What an exciting day! I Have been waiting for this day for a whole year! I have a bran new Teryx and am ready to go! Kevin got done with the car just a day before the race... We were able to drive it for about 30 minutes the week before and then just figured what better way to break in the car than on the Barstow 28 mile loop!

It's Saturday morning time to line up..8:30am first car is off the line.
We were 5th out of 6 UTV's off the line somewhere in the middle/back of the pack. We were off to a great start setting a nice comfortable pace (while playing slug bug) setting in for a good solid pace... I was told drive smooth and keep the car together...By mile 12 we caught 2nd place (another Teryx) we followed safely for a bit then found a nice easy place to pass and pulled into 2nd place. There was still a RZR ahead of us but we still had about 70 miles to make our move...we felt good then all of a sudden we were having some trouble loss of power and spuddering.. we had to pull off at mile 18 to our pit!!! We sat helplessly as the rest of the race passed us by... Kevin came hauling from the pain pit to rescue fixed our carb problem and got us back on the road. We were now a lap down and dead last! Now I was told to drive hard and don't take my foot off the gas! So I listened... Here we go! We were jammin through this rough desert... And of course 4 miles before our next pit we get a flat tire.. I keep up the pace pull into pit and wait to get a new tire and were back on the road.. We are now well over 40 minutes behind.. We have some serious catching up to do!! I better start focusing!
Our second lap was awesome we were on the track all alone... There was no dust in sight so I was really able to drive. The third lap was all or none. We better catch up! Now we started hitting traffic. We passed about 20 vehicles in this lap! Still no UTV's.. Finally at mile 18 Kevin popped out from a bush and signaled we were only a minute down from the 4th place UTV... We jammed on to catch her and grabbed another one right after her!! Woo Hoo we were now into third place! Only about 9 more miles to go can we do it!! I tried my best to catch the other two, we just ran out of time... We got the checker and were happy to have moved up into 3rd place. We had quite a day! We were pleased to find out later when they posted the final results... We were 9 minutes behind 2nd place and 13 minutes behind 1st!!!

All in all Custom Creations had a great day!! We pulled off a 2nd and 3rd spot! Kimberlee in her Rhino and newly built Custom Creations motor did an outdtanding job getting around all her competitiors, she started behind us in 6th position and found her way up to 2nd place! GO Kimberlee! The RZR that was leading was pulled over on the track not sure what happened, but she looked like she was driving way hard!! The Other Teryx that finished 4th did a great job it was her first time driving and the cars first time in the dirt! And 5th place the artic motored throught he course like a trooper! A big congrats to Renee who took a nice 1st place win in her Teryx! Great job ladies it was way fun!! We will see you next year!!! Thank you to my co driver Tammy for hanging in there!!! And to my husband for building an awesome race car! Special Thanks to all my family and friends who came out to pit for us and support us!!!



Here are the top 3 position lap times.. just for fun!​


1st Place Finisher #1969
lap 1: 53.56
lap2: 56.15
lap3 54.11
total 244.22

2nd Place Finisher #1917
lap1: 58.38
lap 2: 54.43
lap3: 55.38
total 248.59

3rd Place Finisher #1931
lap 1: 1.18.40 (messing with carb)
lap2: 53.15 (down for pit for 7 minutes)
lap3: 45.34

Thank you to all our sponsors we could not do this without you!
Custom Creations, B &B Powdercoating, Wicked Built, Summer Brothers, Industrial Metal Supply,Rialto Trophy, Sick Cams, Starside Designs, PRP, Web Cam, UTV Underground, V Force John, DJ Safety, Pink Divas, Interstate Battery, Pro Armor and Sway Away!!!We had a blast! We are looking forward to the next race!!!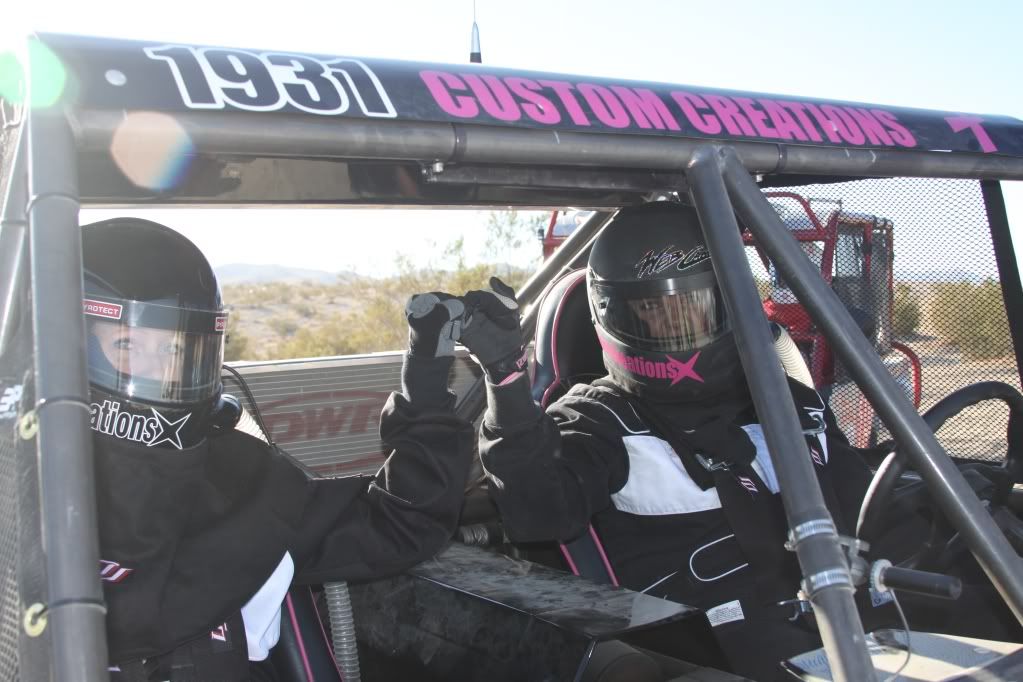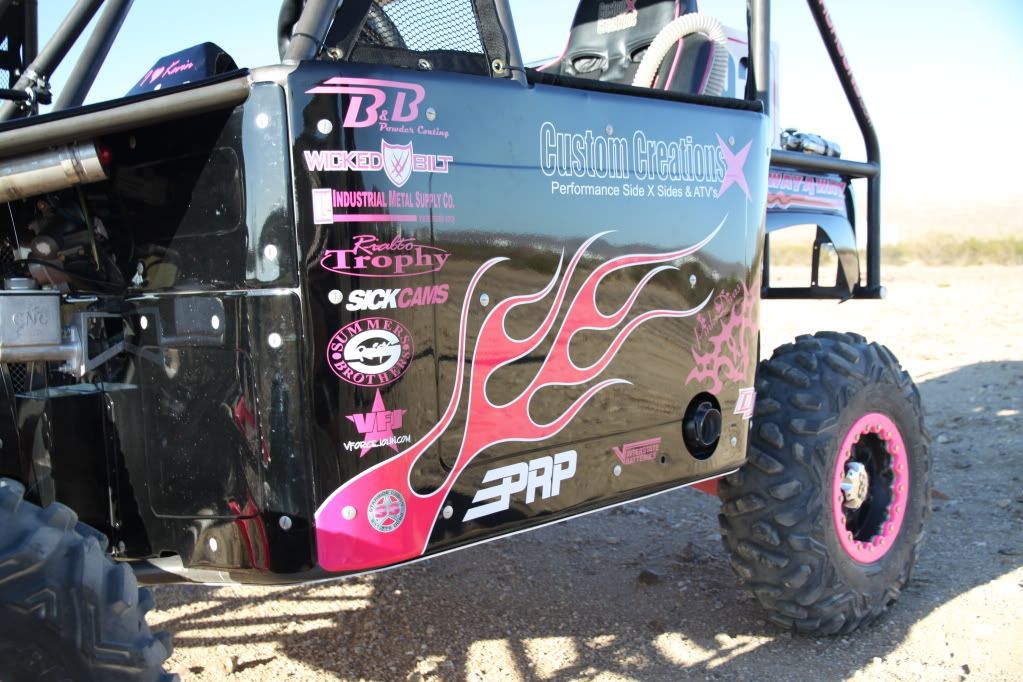 Last edited by a moderator: