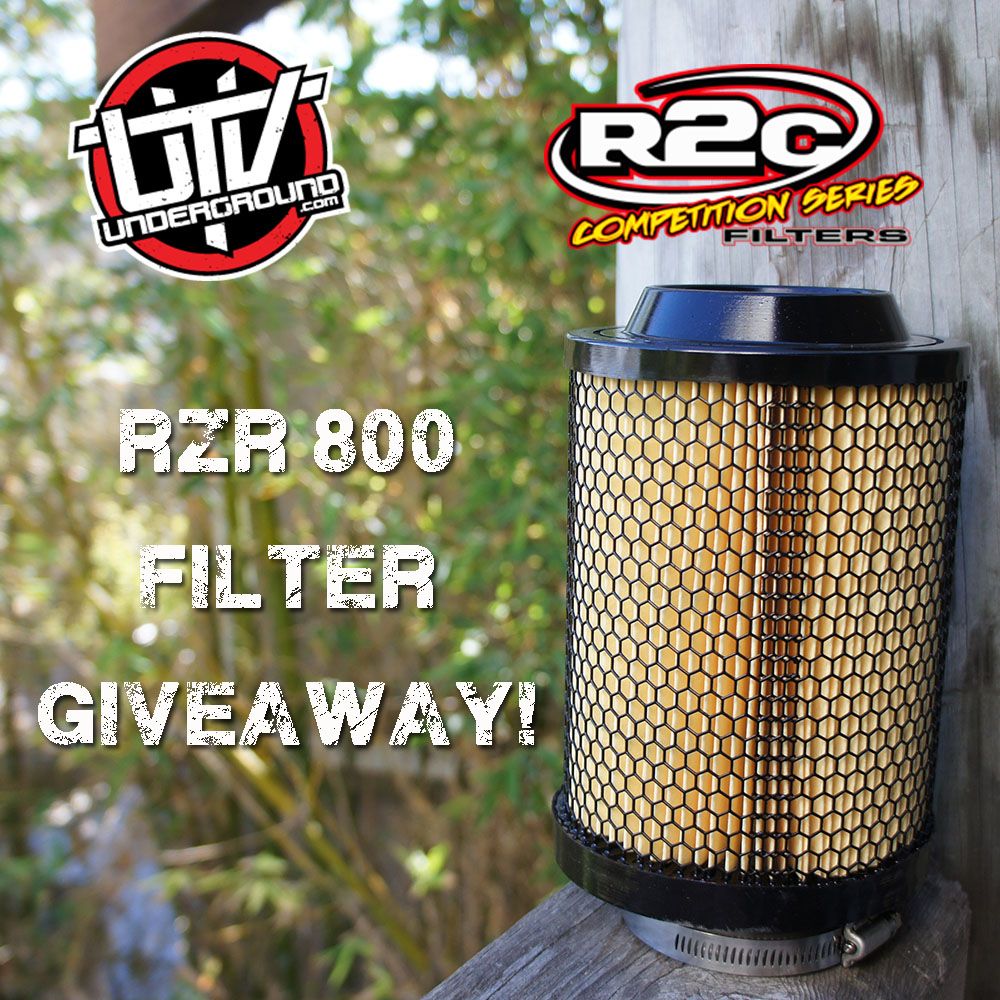 Oh yeah, its about time for a new giveaway! If you have a Polaris RZR 800 then UTVUnderground and R2C Performance want to hook you up with exactly what you need to take your filtration to the next level.
How might we do that you ask? R2C's new drop-in filter for the RZR 800 is finally available. Designed with maximum surface area in mind to draw as much air as possible. All R2C filters are made of a blended synthetic media that allows precise filtration and requires NO OIL! To clean this bad boy you just blow it out from the inside with compressed air.
If you have a Polaris RZR 800 you're more than half way there already! Post up a picture of your 800 in its natural habitat, shredding, cruising or just posted up in park looking scenic.
After about a week we will close submissions and randomly select a winner from among the valid entries. Winner will be selected on Tuesday October 28th. Submissions must be in before Midnight on Monday October 27th.
So, check out these lovely photos and get stoked, then grab your favorite 800 picture (or go take one!) and make sure you don't miss the chance. Just in time for Camp RZR I might add